April 01, 2019
The 5 Best Loose Leaf Teas (Enjoy Delicious Flavor)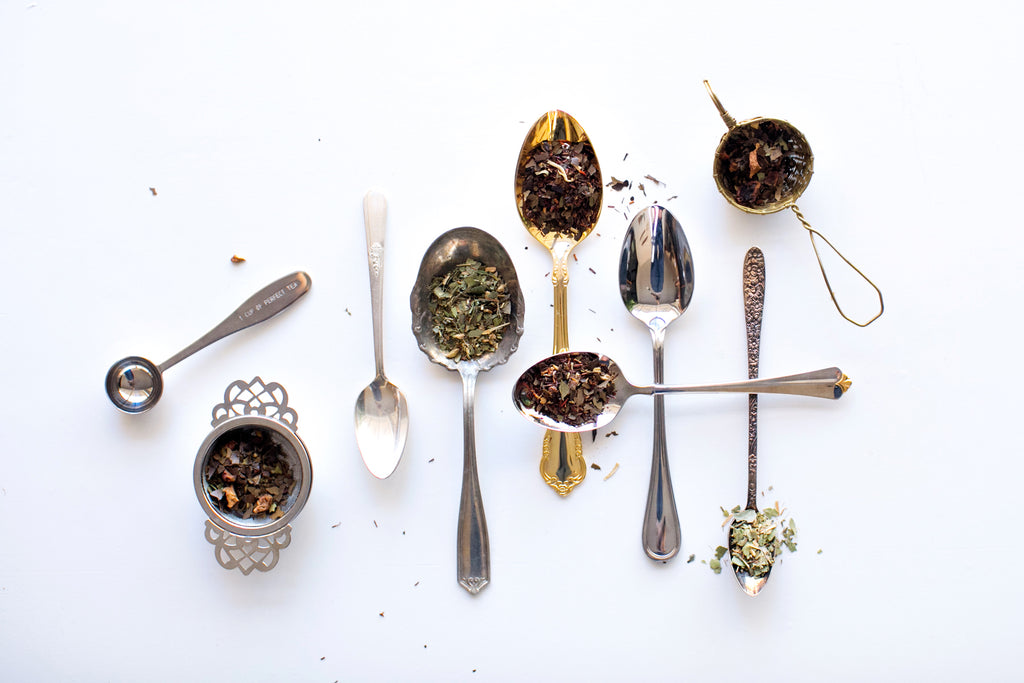 Whether you're new to tea or a tea veteran, there's something special about a classic cup of loose leaf tea. Since it isn't packed into a smaller bag for steeping, loose leaf tea can retain more of its flavors and aromas while providing even more of the health benefits of different types of tea. In this guide, we ranked and reviewed the best loose leaf teas.
If you want to get some for yourself, we have a collection of the best loose leaf teas right here in tea bags, loose leaf, or iced tea pouches.
What is the Best Loose Leaf Tea?
1. Yaupon Tea
Yaupon is the only naturally caffeinated plant native to North America. This means that unlike other teas that are traditionally made with Camellia sinensis, yaupon has unique properties in addition to caffeine. One of these is the pairing with theobromine (the same compound found in chocolate that boosts your mood). When combined with caffeine, theobromine improves performance while minimizing susceptibility to distractions.
Benefits:
Gives the gentle boost of energy from caffeine

tempered by an interaction with polyphenols that can reduce the negative effects on mood.

Improved attention and improved reaction time

thanks to the effects of caffeine and theobromine together.

Easy to brew

simply by adding hot water and then icing down or even cold-brewing overnight with cold water.
Side Effects:
May cause sleeplessness

due to caffeine if large amounts of yaupon are consumed all at once.
Try our CatSpring Yaupon tea to enjoy a delicious and flavorful cup every day. It's organic, non-gmo, kosher, sustainably grown, and naturally caffeinated.
2. Black Tea
Black tea tends to have a higher caffeine concentration than other teas. This comes in part from the variety of tea plant used for them, the style of cutting them into larger loose leaf pieces, and the tendency to steep black tea for longer and at a hotter temperature which extracts more of the caffeine into the tea. In addition to the boost of energy, some studies suggest that black tea can also reduce levels of bad cholesterol.
Benefits:
Bolster the immune system

with polyphenols and the addition of theaflavins that support antioxidant properties.

A similar flavor profile to coffee

makes this a great complement to your morning cup of coffee or a flavorful replacement.

Supports a healthy blood pressure

as the caffeine increases vasoconstriction which can improve blood pressure in those with low blood pressure.
Side Effects:
May cause sleeplessness

due to caffeine if large amounts of yaupon are consumed all at once.
3. Pu-erh Tea
Pu-erh tea is a fermented tea that, similar to black tea and matcha, has a higher caffeine level than other varieties. This higher caffeine level comes in part from a similar process to black teas, where pu-erh tends to steep longer at hotter temperatures, allowing more of the caffeine to infuse the tea. Ripe pu-erh tea (also called shou) that is fermented via a wet-pile method usually has more caffeine than raw pu-erh tea (also called sheng).
Benefits:
Enrich your gut microbiome

with the probiotic qualities from the fermentation process.

Aid in weight loss

through pu-erh's suppression of fatty acids synthesis (decreasing fat production) and the presence of lovastatin (reduces the amount of cholesterol).

Defend against the cold and flu

with the vitamin C and antioxidants present in each cup.
Side Effects:
May cause sleeplessness

due to caffeine if large amounts of yaupon are consumed all at once.
4. Green Tea
Green tea leaves have not undergone the oxidation process that creates black tea and oolong teas. It tends to have a lighter flavor profile and appearance due to the lack of oxidation. Usually, green tea steeps for a shorter period of time than black teas as steeping too long draws out tannins that can make the brew bitter.
Benefits:
Enjoy a light flavor

with an earthier flavor profile that complements simple syrup or natural sweeteners such as honey well.
High amounts of a catechin

which have possibly been shown to boost memory.
Protect your cells

with the polyphenols and catechins from green tea that reduce free radicals that damage your cells.
Side Effects:
Too much caffeine can inhibit sleeping at night so just watch how much you drink.
5. Roasted Oolong Tea
Oolong tea is between green tea and black tea in terms of oxidation and is brewed from the same plant as traditional teas. It can have a taste similar to green tea, however once roasted, darker and fuller flavors more akin to coffee are brought out. Depending on where the tea was grown, other flavors such as fruity, floral, or spicy can also come through to complement the more caramel notes.
Benefits:
Taste great mixed with your favorite flavors

such as plums, peaches, and cherries.
Promote healthy weight loss

as continuing research shows it may increase fat oxidation in people.
Improve attention

thanks to the caffeine though without the jitteriness associated with coffee.
Side Effects:
May cause headaches

if consumed in large quantities at the same time.
The Bottom Line
Owing to their amazing healthy-boosting properties, these are some of the best loose leaf teas. They provide a host of benefits and delicious flavors to enjoy anytime of day.
If you want to get our best tasting loose leaf tea, check out our organic, naturally caffeinated CatSpring Yaupon tea here.
Medical Disclaimer: This article is for informative purposes only and shouldn't be taken as medical advice. If you have serious health-related issues you should reach out to a medical professional. While we have studied the scientific research available, this is not intended to diagnose, treat, cure, or prevent any disease.