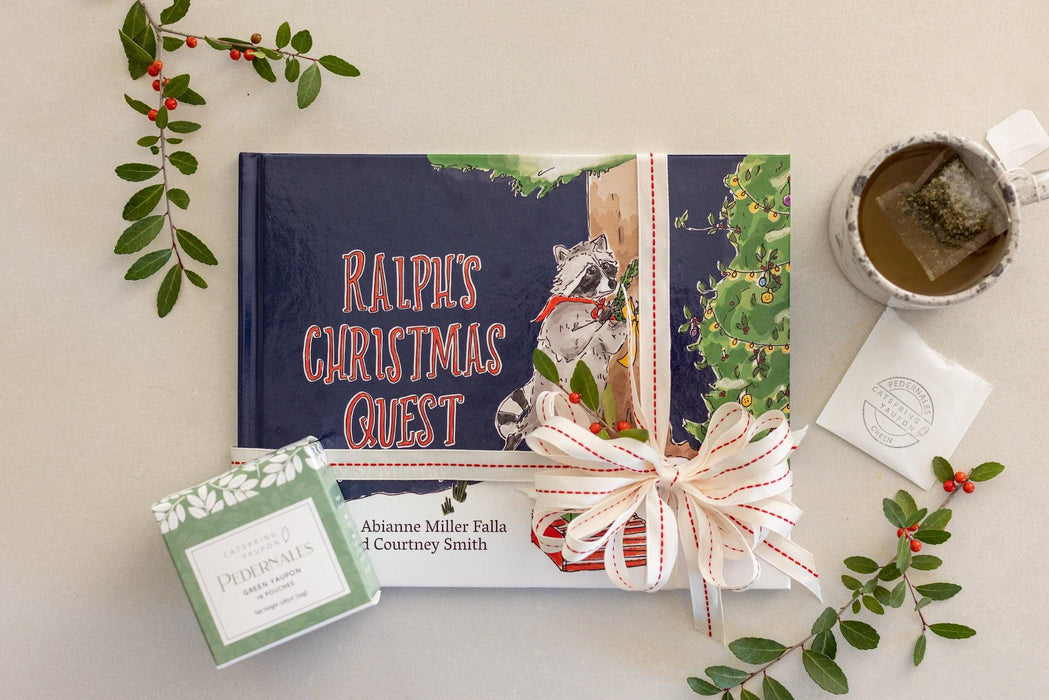 Give mom something she۪ll enjoy sharing with her gang - and something she can have all to herself.
Ralph۪s Christmas Quest is the engaging story of a sweet and reclusive Raccoon who wakes up on Christmas Eve and realizes his magic button has disappeared. He sets out on a quest to find it, aided by friends from the magical animal world behind the yaupon hedges of Cat Spring, Texas.
Paired with our fresh and delicious Pedernales Green yaupon tea in tea bags to help give mom (or dad or granddad or uncle or grandma or you get the idea) the added zest and boost to make the holidays special.
Shipped in a festive holiday gift box.