VIBE pure yaupon crystals instantly dissolve in cold, hot, or sparkling water, as well as any drink you're in the mood for.
Each capful of VIBE contains antioxidants and only a gentle hint of caffeine – just 25 mg per serving.
VIBE was designed to have your back on a trip to the gym, to the pool, or during a long day at the office.
Because we care about you, we also care about the environment. VIBE is 100% sustainable & all our packaging is fully recyclable.
Over 7 years of research and development went into perfecting our yaupon crystal technology, and we can't wait to hear what you think.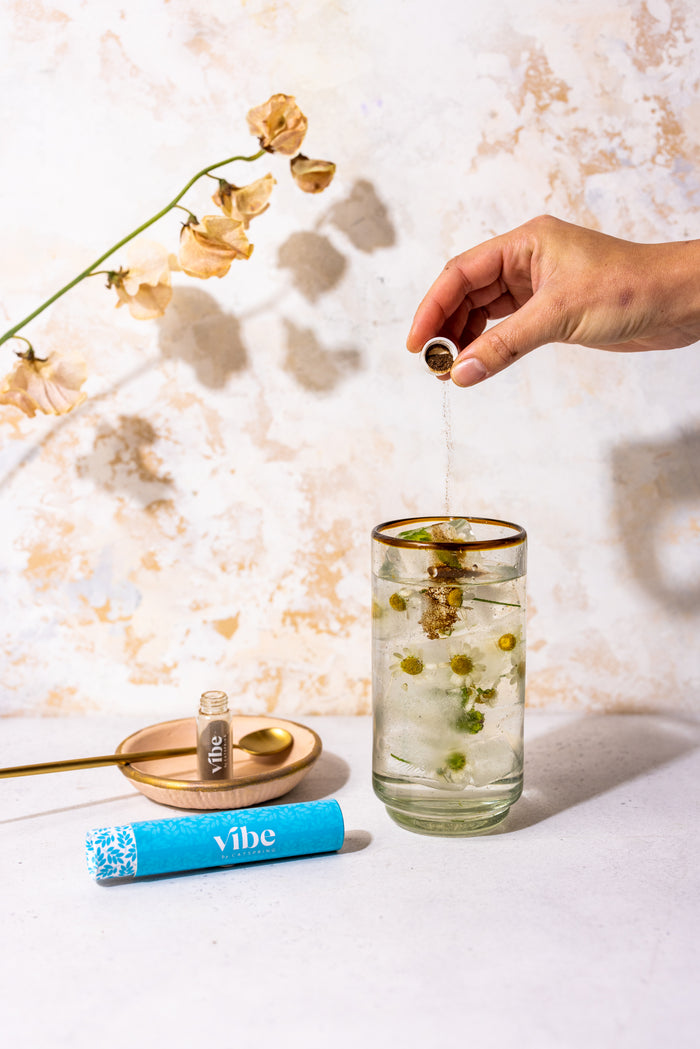 VIBE: Yaupon Crystals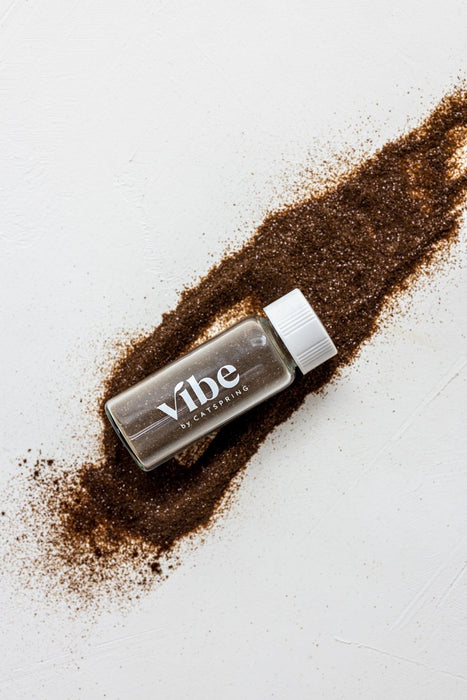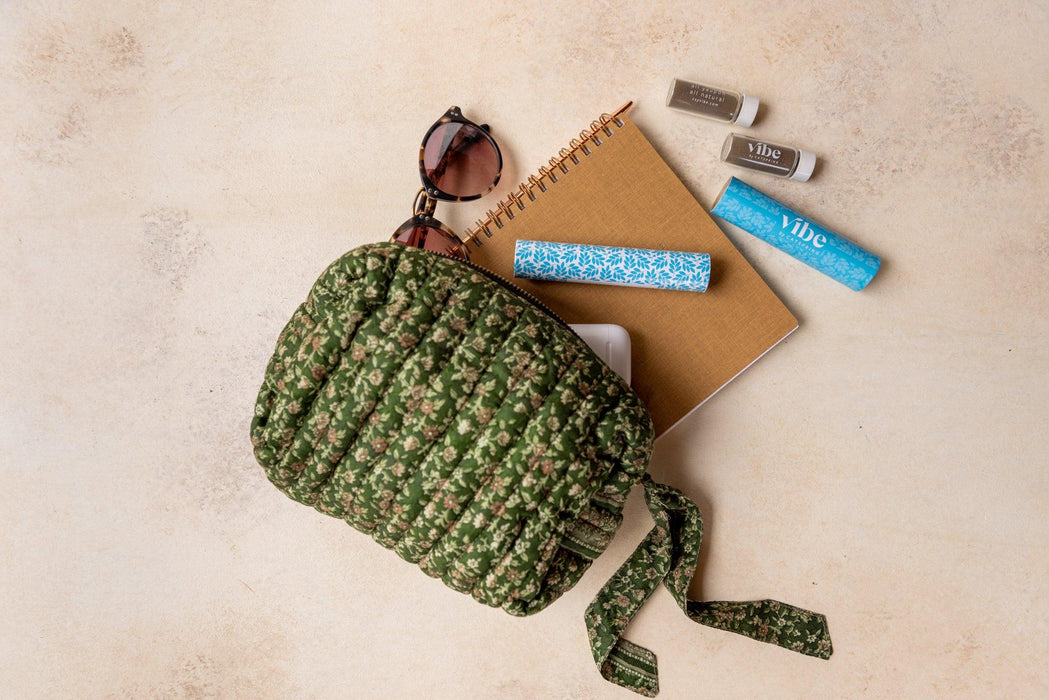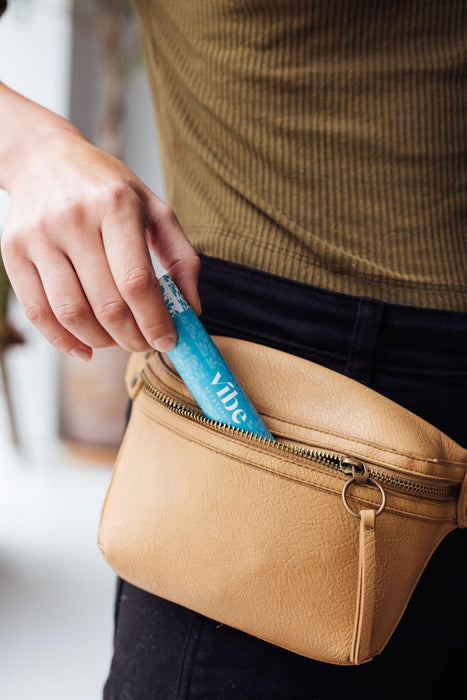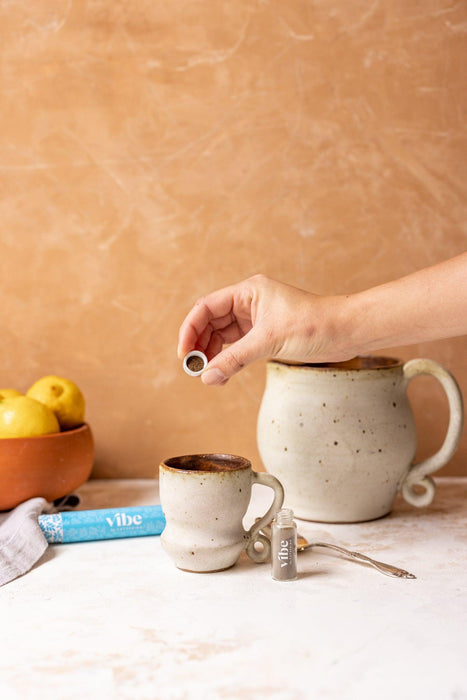 Vibe is 100% natural, 100% clean, 100% sustainable. 100% yaupon (really, nothing else is added). 

Where else can you find an energy boost that is clean? And just like your original fave CatSpring Yaupon tea, VIBE is rich in anti-oxidants and contains only a subtle hint of caffeine – just 25 mg per cup.
Each package contains two vials of clean yaupon crystals, equivalent to ten capfuls (10 servings). So you're looking at 20 glasses of delicious yaupon VIBE on the go, at your desk, at the studio, or at the pool. 

Where you VIBE is up to you. 
2 vials in each tube. 
10 servings in each vial. 
20 capfuls of delicious, pure yaupon in your cup.
Ingredients: regenerative organic yaupon