Tired? Need a boost? Looking for a healthy pick me up?
Too bad all the typical caffeine options are imported, acidic, or end with a crash.
Well that was until we remembered that incredible plant some Native Americans called their 'beloved plant.' Yaupon.
Well, we like to say,
"it's Texan, for tea."
Simply put, yaupon is the only caffeinated plant native to North America. While virtually all other tea and coffee is imported into the USA, yaupon is not only the sole domestic option - we're sustainably wild-harvesting the native growth. That's right, we're responsibly foraging this forgotten resource!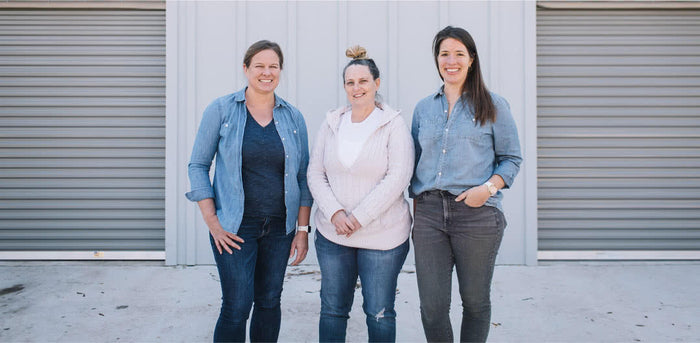 While yaupon has been consumed for millennia (traces of it have been found in ceremonial Native American pottery all over this county), the modern yaupon industry is relatively new. And we have to agree with NPR that, "yaupon may be poised for a comeback that's long overdue."
SMOOTH. INVIGORATING. CAFFEINATED.
CatSpring Yaupon is committed to sustainable practices in making use of natural resources, personal transformation in our community, and a return to family values.
We're returning to pure American goodness.
We were founded by sisters.
We started harvesting on family land in Cat Spring, TX.
And we've learned, at the end of the day, Sustainability is about more than just the land. It's about people, too. That's one of the reasons we created our people first employment initiative to provide employment in our underserved communities.
By the way, we pronounce it "yo-pon". Like pawn or pond without the D.