Tumbler - Steep Hot or Cold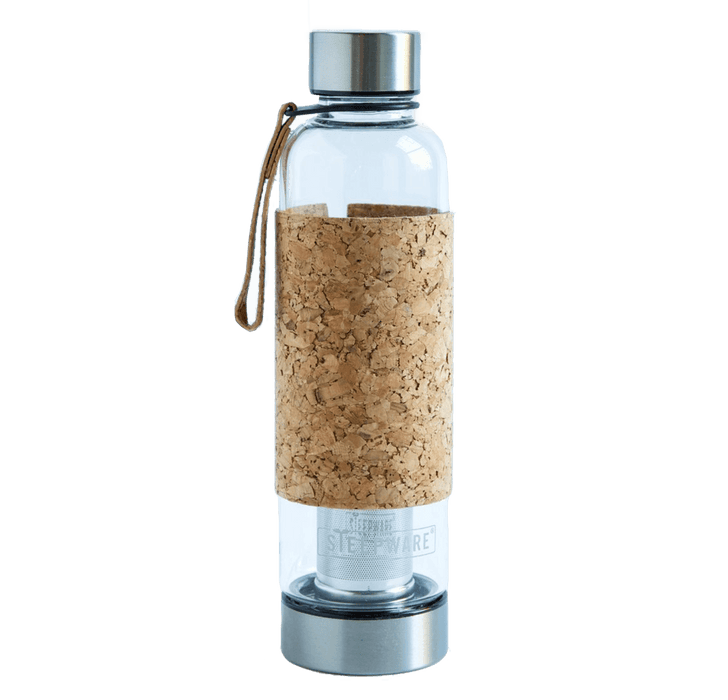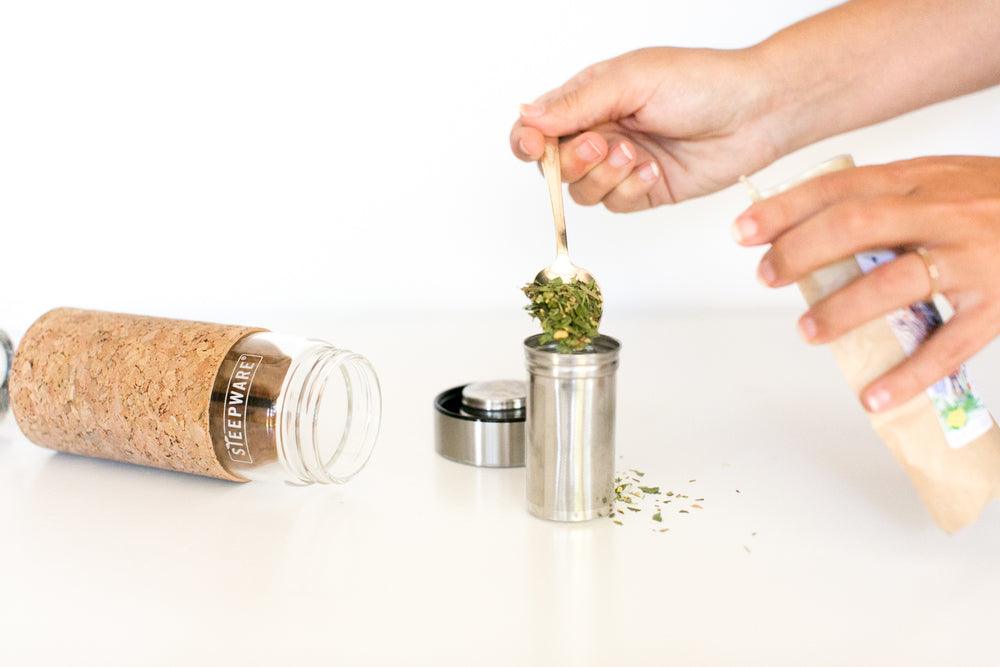 It's a beautiful glass and stainless steel tumbler with cork accents.  Substantial in hand and understated and classic in style, this tumbler is a must have item.
It's one of our (newest) favorite pieces of equipment - fill the filter with loose leaf, screw the bottom back on the bottle, fill from the top with hot or cool water, steep, and enjoy!
To prevent over-steeping your yaupon tea, simply make sure the top of the tumbler is screwed tight, unscrew the bottom of the tumbler and remove the filter.  Replace the bottom of the tumbler and enjoy the perfect tumbler of tea.